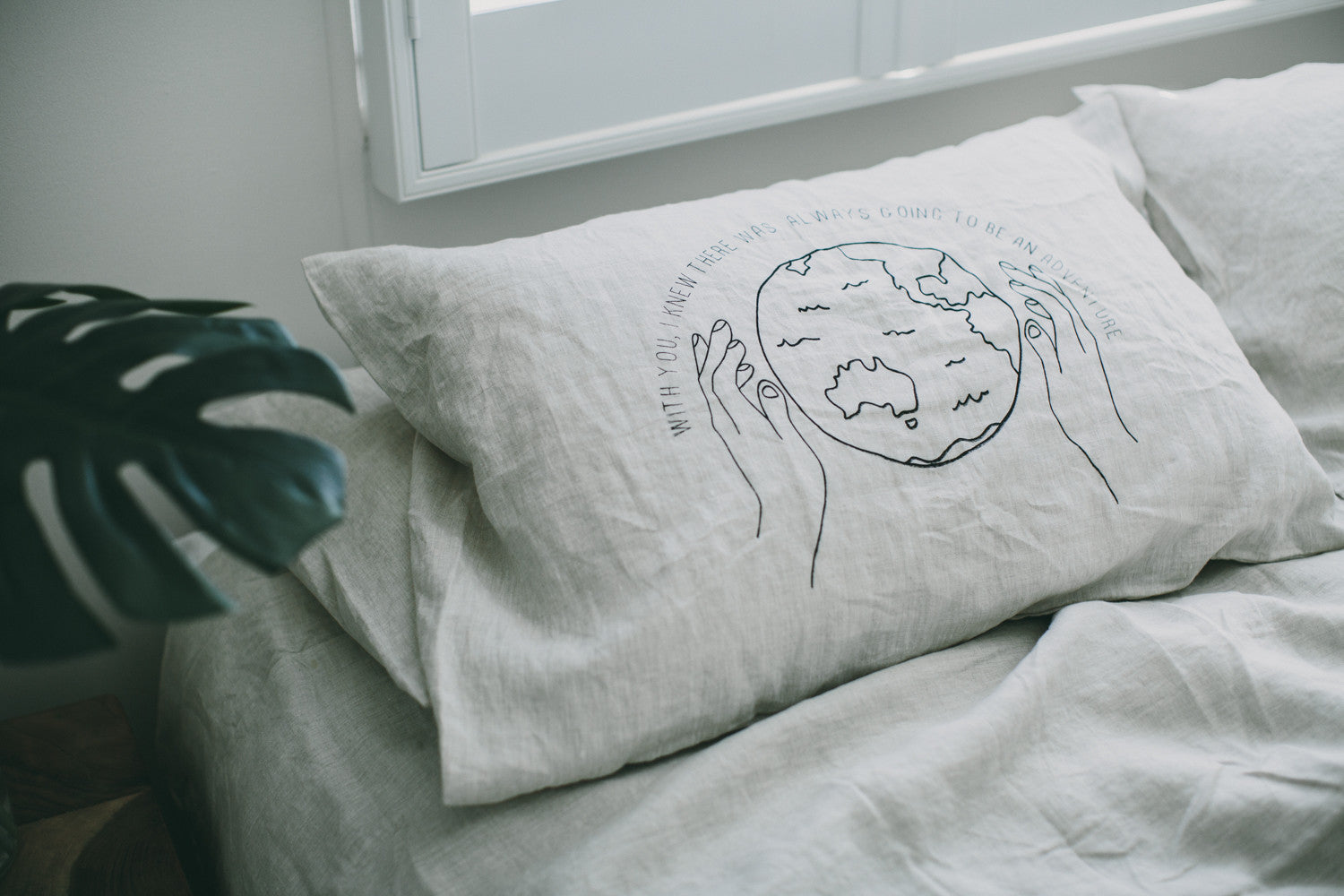 Let's be honest - parenting and relationships in general are always going to be an adventure.
An adventure, where we don't always end up at the destination we had planned.
An East Coast American babe, hailing from Florida, whom marries an Aussie bloke and thankfully for me personally and Dazed, now calls Australia home. 
Alex of Wisteria Paper gets it. This babe creates the most beautiful handmade, hand designed cards (that I personally always have in bulk at the ready), she has more talent in her pinky than most and when she agreed to make some magic for Dazed I was chuffed. 
This design was dreamt up knowing my adventures... with husband, with best friends, with son. With you, I knew there i was always going to be an adventure.
Available in Pillowslip, Fitted Cot Sheet, Throw and Single Quilt Cover.
Limited Edition.
Hand Screen Printed on our custom, vintage washed, soft as soft, 100% pure linen.