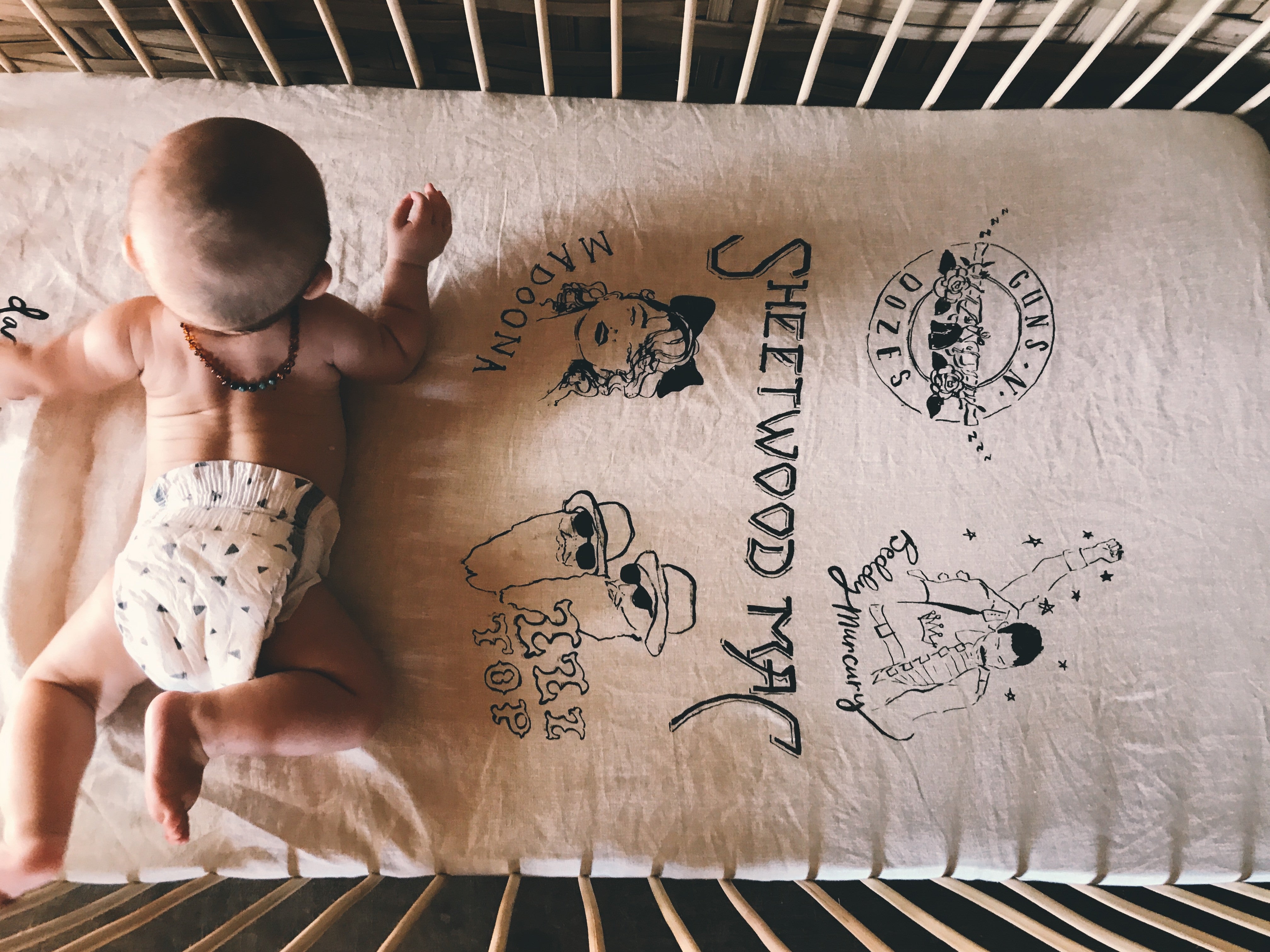 At the end of any great rock concert comes an encore & such is the result with our initial season's "RocknRoll Dreams"
Introducing the new line up of sleepy pun rockers - 
Guns'n'Dozes, Beddy Mercury, Sheetwood Mac, Madoona & ZZZ Top.
Illustrated again by dear friend, illustrator, mama and business owner Inga of Inking Design.
Inga's design experience spans more than 15 years, including roles as art director of Grazia and bridal magazine WHITE, and deputy art director of Cosmopolitan. 
Her illustrations have graced the pages of some of Australia's best known magazines, including Elle, Cosmopolitan (Australia and worldwide), Dolly, Girlfriend and Inside Out.