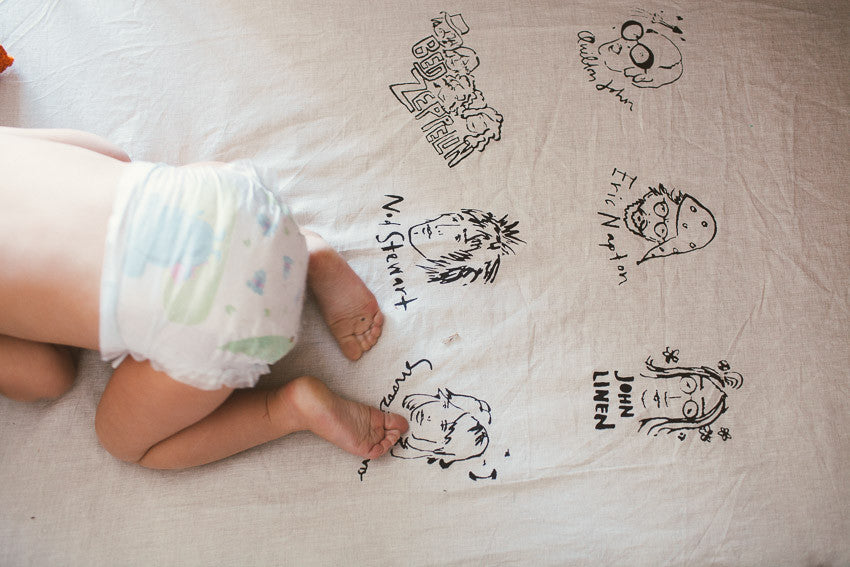 Previously Inkling Design
SOLD OUT // Launched October 2015 // Right here, is where it all began. I love a pun and once i get on a roll it's hard to stop. This was the birth of Dazed but Amazed.... RocknRoll dreams...
Introducing my dear friend, illustrator, mama and business owner Inga of Inking Design.
Right from the get-go Inga got my drift. She saw my vision of the brand and laughed with me at my cast of sleepy rock'n'rollers; Quilton John, Eric Napton, John Linen, Bed Zeppelin, Nod Stewart and Snoozi Quatro.
Gifted is an understatement as this lady does illustrations for a bunch of Australian fashion magazines, custom invitations and the most perfect watercolour portraits. Inkling Design is in high demand, so I am honoured her illustrations feature in this first launch.
Limited edition.
Hand screen printed on our custom, vintage washed, soft as soft 100% pure linen.
See more of Inkling Design through instagram @inkling_design